The Unfolding Mystery of Katherine Waring and her contact with HEATHER ANGELICA KAMP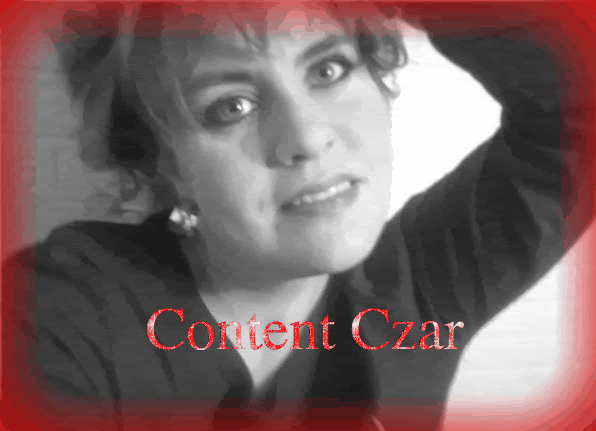 Foreword: As a young adult just getting ready to leave High School and enter the world, I had several teachers who believed strongly that I should pursue my writing abilities. One teacher in particular left me with kind words. I was about to exit her classroom for the final time when she asked me to stay for a moment. She said, "I believe that one day, I will be passing by a bookstore and look inside to see a book that you have written. She paused and smiled before continuing to say, "I will say, I knew her. She was one of my students." It was with her guidance that I took my first paying job at the age of 17, as a writer, for a local newspaper called the TimesDaily. Why would I bring up something about me when the title is clearly not about me? I understand the most basic concepts of writing for the news. I learned at an early age. I acknowledge and abide by the necessity of an unbiased, factual article. Removing yourself and keeping your own personality, thoughts, opinions and feelings out of the subject was an area that I had to watch closely or a small problem could develop. Too many adjectives and you may expose an unnecessary point of view, your own. I made the choice to stay out of newspaper journalism. However, I have put my "journalist cap" back on and decided to research and follow the story of the Katherine P. Waring murder.
It is no coincidence that I would have curiosity about this case. The woman charged with Obstruction of Justice and Forgery, Heather Angelica Kamp, is a person that I knew from a website. She is a person whom I have spoke with on the phone and chatted with on websites. Only known then as, "Angelica", she was introduced to me through a friend of mine. Although I am acquainted with Kamp, I never met her in person. I will provide links to my sources. The only unverifiable things I have to offer are my own private conversations with Heather Angelica Kamp. I did not record them. There are no written letters or documents. I cannot offer those things as evidence and I considered leaving them out of this article based on that. However, I have decided against it and I am including them.
My conversations were very similar to conversations she had with many other people. That will be my validation should any of them choose to come forward and say, "She told me the same things." "Angelica" Heather Angelica Kamp has had several stories surrounding her since the time I became acquainted with her in early 2006. Many of the stories came from Angelica herself. Strangers on the internet that she might someday meet or perhaps would not, knew that she was either a pathological liar or a person desperately seeking attention. I do not know if Heather Kamp knows the difference between the fantasies she creates or the truth. I am not sure if she can distinguish between the two.
To help you understand I have listed some of the things Angelica told me: •She claimed she was a Registered Nurse. •She claimed she worked and raised her three children as she went to school. •She claimed she was a cancer survivor. •She claimed she was a computer hacker who had the ability and software to decode passwords and hi-jack people's account information. •She claimed she had two miscarriages. •She claimed she was pregnant (by our mutual friend). •She claimed she had a miscarriage with the pregnancy. •She claimed she had lied and the baby was alive. •She claimed to have had a deceased child from another pregnancy with a different man. •She claimed she had a child that lived with relatives. •She made claimed the birth certificate and death certificate were denied by the State because the State had lost them. •She claimed to have a husband in Utah who owned his own company. •She claimed a man named "Max" was her friend turned fiancé. •She claimed to have connections with the FBI •She asked me to go to the FBI with her and lie for her and she would return the favor. •She claimed she was victimized, assaulted and raped. •She claimed she was stalked, threatened and told that her baby (if she had been pregnant) was going to be sent to Germany and raised as the Anti-Christ. •She offered me a new phone as a gift if I would meet her at a nearby mall and have lunch. I declined. •She offered me another gift if I would bring my children to meet her, her children and her friend "Max". I declined. I declined on more than one occasion. She seemed too pushy and I was not comfortable with the idea. I did not feel threatened or in some type of danger. I simply felt uncomfortable receiving a gift from her or meeting her. She stopped asking and no longer pressed the subject.
The other pieces of information that I have without links or documentation are from the friend who met her. I had not met our mutual friend at the time either. He was a person with similar interest and sense of humor as mine. Our friendship grew and we were able to comfortably exchange details about our lives. During that time in his life, he said that he was having some issues with the strange and unnecessary lies his girlfriend, Heather Angelica Kamp, would tell him. "Angelica" was persistent in her claims about children who were living and a child who has died. She often told him stories that made no sense and he said that it baffled him. He offered her several opportunities to be honest and tell the truth he said. He said he had even offered a chance for the past to remain the past and to have a fresh start if she would be honest and "come clean" about the stories she had told. She seemed incapable. They went their separate ways for a while but after a few months, she came back around and said that she had lied about a few things. To what extent and degree he did not say. However, as things progressed, the same tendencies emerged within a few weeks and he gave up trying to understand why she persisted in obvious deceptions and stories that held no truth. By the time everything was completely over between the two of them. She had done irreparable damage. She must have known that the relationship was completely over between them because she stole his personal items out of his apartment. She took everything down to a can of air freshener. She also accused him of crimes, harassed him in front of children, threatened him and told him and others (myself included) that the FBI was involved. She stole and forged a check, stole his TV and several items of clothing. The police were involved but they were looking for her. With his assistance, the police were able to locate her.
That incident is one of the charges listed among her "crimes in the Midwest". She had several aliases and a vagabond lifestyle. With each move there seemed to be new stories, old ones recycled and a change in name and "profession". She seemed to create character's that are always with her. The characters and friends she has created do not seem to exist. It was recently told to me that she was often homeless. Her theft and reason for taking money from others did not serve to provide her with housing but she would buy items to further the lie. To give proof that she was an RN she bought scrubs and a stethoscope. Although she had no residence, it was more important to buy items to make the lie believable.
I personally had not heard the name "Angelica" in several months. It had been over a year and a half if not more since I knew anything about her at all. Her name nearly disappeared from conversations. The exception to that was when her name was mentioned in reference to the ordeal my friend had endured. She no longer made appearances on any of the websites I was on and not many people knew her whereabouts. Then two days ago, I clicked on a link. I read the headline: CHARLESTON, SC (WCSC) - A couple charged with the murder of a Charleston woman applied for a marriage license nearly two weeks before their arrest, but they apparently never went through with it. A document filed in Charleston County Probate Court states 29-year-old Ethan Mack and 31-year-old Heather Kamp applied for a marriage license. The application's date is Sept. 25.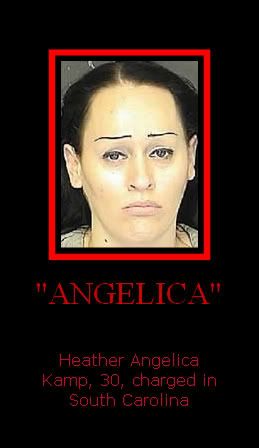 After my surprise of seeing her as one of the last people to see Katherine P. Waring alive, I decided to Google the name. I found the following article from the Intelligencer Journal in Lancaster, PA.
Tim Stuhldreher Lancaster, PA "A woman was so intent on falsely passing herself off as a pediatrician that she drew blood from her boyfriend's 6-year-old niece and recommended medical treatments, Ephrata police said Wednesday.

Angelica Kamp, 29, was charged Wednesday with simple assault and unauthorized practice of medicine for pricking the child's finger for a blood sample Feb. 27 at an acquaintance's house in Ephrata, police said. Kamp was baby-sitting the girl at the time. Police do not know Kamp's whereabouts. She was arrested in March in Myrtle Beach, S.C., and gave police an Ephrata address, but they released her and she disappeared before Ephrata police could seek extradition.

Kamp does not have a medical degree, but does have "a series of convictions for crime involving deception and robbery in multiple states," according to a police news release.

Kamp reportedly had an ongoing relationship with the 6-year-old and her parents, who live in Temple, north of Reading in Berks County. Kamp gave medical advice to the parents, who believed for some time she was a doctor, Ephrata police Lt. Chris McKim said. Kamp told the parents the girl needed blood tests and said she would forward the sample to a lab, police were told. The family thought the procedure would be done at a medical office.

The evening of Feb. 27, Kamp pretended she had received a call from the lab with the test results. She told the family the tests showed the girl had bipolar disorder and low calcium, McKim said. The family put the girl on calcium supplements, and Kamp promised to arrange for a mental health evaluation, he said. "She was trying to say the young girl 'has bipolar' based on this blood test," McKim said. The evaluation apparently did not take place.

The child's parents continued to believe Kamp's lies for some time after the incident, police said. However, they became suspicious after they could not find her credentials online. Kamp told them that was because she was enrolled in the federal Witness Protection Program to escape an abusive ex-husband, McKim said. The parents contacted police soon after.

In March, Kamp traveled to Myrtle Beach, S.C., with her boyfriend, the girl's uncle. The family contacted Myrtle Beach police, and Kamp was arrested March 24 at the Polynesian Motel on parole violations from Illinois and Indiana, according to newspaper records there. Those states declined to extradite, however, and Kamp was released a few days later.

The Ephrata investigation was incomplete at that time, McKim said. The girl's uncle left Myrtle Beach after the arrest and has not had contact with Kamp since, police said. Police offered no indication Kamp sought money. McKim could offer no motive for the alleged blood test apart from a desire to make a deception more credible. McKim said he was unaware of any ill effects suffered by the 6-year-old as a result of Kamp's actions.

Kamp's aliases include "Heather Conely," "Heather Uphoff" and "Heather Walker," police said. Her acquaintance at the Ephrata house where the blood allegedly was drawn was not involved and does not face charges, McKim said."
  It was the quintessential and familiar story of Angelica Kamp. The article is an example of her behavior. Kamp's willingness to deceive is baffling because it seems illogical and needless. It also showed that her mode of operation had not changed. After her arrest and release, her boyfriend left Myrtle Beach. It's not clear where Angelica Kamp went or what she did for several months. I could not find any news articles after March of 2009. Her next crime given any media attention is in the link above. The mystery of the missing Katherine P. Waring unfolds, it becomes obvious that Angelica has found herself in something much more serious than the illegal things she has done in the past.
On June 12, 2009 Katherine Waring's last known activities were tracked. She had a doctor's appointment that day, she saw her father around 6:30 pm, she went to the gym, went to a CVS pharmacy and then to dinner with two friends.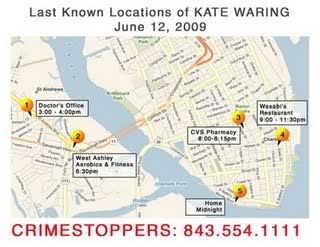 Katherine Waring had a D.U.I pending and her driver's license was suspended. Her father told authorities that she had problems that related to a childhood problem. According to Waring's father, she had received text messages two weeks before she went missing that said, "If you caused this to happen, you will be the first to die" and another that commented on what she was wearing when she arrived home one night, as if someone were watching her.
Her father told the Authorities that she took medication daily. On the website created for Katherine Waring, her mother wrote, "Like many people, Kate has fought a personal battle with substance abuse—and I have always been awestruck by how courageously she met this challenge head-on, with the love and support of her family." 
Her last phone call was made to a friend named, Jason Luck, who said he looked down and saw who was calling and did not answer the phone. In fact, he did not hear the voice message that she left until the following day. The call came in at 10:06 pm.
 The two people that she had dinner with said they dropped her off at her parent's home where she resided. No one could verify that Katherine actually ever came home that night. A few days later, Heather Angelica Kamp, was once again a person of interest to the police and so was her boyfriend, Ethan Carlos Mack.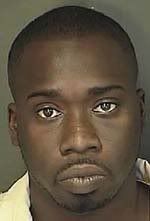 Mack claimed that not only did they drop off Katherine Waring after dinner but also he said he had received a phone call from her afterwards. He said she told him, "I showed the police the messages she sent." 
Mack and Kamp forged a $4,500 check and tried cashing it three days after Waring was last seen alive. Forensic investigators were able to identify the check as forged after Bank of America denied Mack the money. Mack was driving a silver Malibu with Georgia license plates. Mack is reported as saying that Katherine Waring often wrote checks to him. He said the money was owed to him and his girlfriend (Kamp) for jewelry.
Katherine Waring disappeared June 12, 2009 after meeting Kamp and Mack at a Japanese Steak House. They both gave statements that she had been dropped off by them at or around 11:30 to 11:45 pm after dinner. In the weeks following Waring's disappearance, an anonymous tip came in to search for a body. Authorities called off the search after hours of looking but finding nothing. The only tip they had came from an anonymous source other than that, they had no leads.
On September 25, 2009, Angelica and Ethan applied for a marriage license. The two did not get married but on September 28 Angelica Kamp went to the investigators and told them that the first statement given in June had been a lie. The recounted story and events of that night are not revealed in the affidavit. On October 7, 2009, Mack, Kamp and later in the month a third person Terry Williams was arrested for Obstruction of Justice.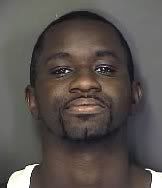 Terry Williams was arrested for Obstruction of Justice. Investigators hired by the family of Waring found Katherine's body on October 10, 2009. The investigators invited the police to search the area after receiving an anonymous email, but the police decline. Investigators decided to go and look at the site themselves. The details seemed too precise to overlook. The investigators dialed 911 after uncovering skeletal remains of a body. Dental records identified the body found as that of Katherine Waring. Ethan Mack and Heather Kamp were charged with Forgery and Obstruction of Justice as well.
During the bond hearing, Katherine's mother spoke to Mack and Kamp. It was reported that at one point during the mother's speech that Angelica looked away with tears in her eyes but continued to listen. Heather Angelica Kamp and Ethan Carlos Mack each received a 100,000 bond. Katherine Waring's phone and credit cards were not used again after her disappearance.
The I-Pod found in Terry William's possession was identified as that of Waring's. He told authorities that he had received it as a gift from Kamp for giving her food and cigarettes and did not know that it belonged to Waring until he saw her name on the back of it two months later.
The anonymous witness who will be named later according to affidavits said that Terry Williams had received the I-Pod as payment for loading Waring's deceased body into the trunk of a car with the help of Ethan Mack. Mack then instructed Heather Kamp to give Williams the I-Pod as a way of thanking him for his assistance.
The coroner said that the cause of death will take longer because working with skeletal remains makes it more difficult. Unfortunately, after the police took possession of an investigator's vehicle and personal items a lawsuit was filed and a gag order was put on the police department.
The Attorney in the case said that they had worked out an agreement and that the property was returned to the investigator. All authorities involved are seeking the same thing, justice and clarification as to what exactly happened to Katherine Waring. Questions as to how Katherine Waring died and where are unanswered for now.