GoDaddy Switch Update
Yesterday, I made a post explaining why I quit hosting this site on GoDaddy. Today, I was blown away by some further confirmation that I had done the right thing. If you scroll to the bottom of this page, you will see a little hit counter. That links to StatCounter, who I use to see who's visiting my site. Now, it should be noted that I spent all day Tuesday switching to the new host. I have not tried any new methods of promoting my site since then. In fact, I wasn't even on it long enough to check my hits. But check out this screen-shot of my site traffic for the last 7 days. This blew me away and, in my opinion, can't really be explained by much else.
Notice, in the week prior to switching, my biggest day was 119 visitors. The day I switched (meaning the site was down half the day and only partially operational the other half) I had 149. The 2 days following the switch to the new host I had 776 and 843 (at 5pm eastern time) respectively. Is that how many people besides myself were frustrated at how long it took a page to load? My google page rank stayed the same, so that can't explain it. There was no new advertising or new social networking to account for it. And all of this caused the site to jump from around 975,000 on Alexa's rankings to 873,018 at the time of this post less than 2 days later.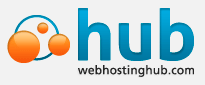 So, I guess at this point, I should properly thank Web Hosting Hub. This is a bit premature to be called an official endorsement, but the level of improvement speaks for itself there. I should also include the obligatory "they aren't paying me to say this" because I am not involved in any third party affiliate deals or anything like that. They take my money, not the other way around. But so far, they have been worth every penny. Thanks guys.